Bungalow Mojácar Almeria Spain
7 night stay (week): from 276 €
Check-in: 16 June 2018 (from 16:00 until 21:00)
Check-out: 23 June 2018 (until 12:00)

 Pets: Pets are allowed on request. Charges be applicable..
---
Read more: Offer Bungalow 7 nights (16 June to 23 June) from € 276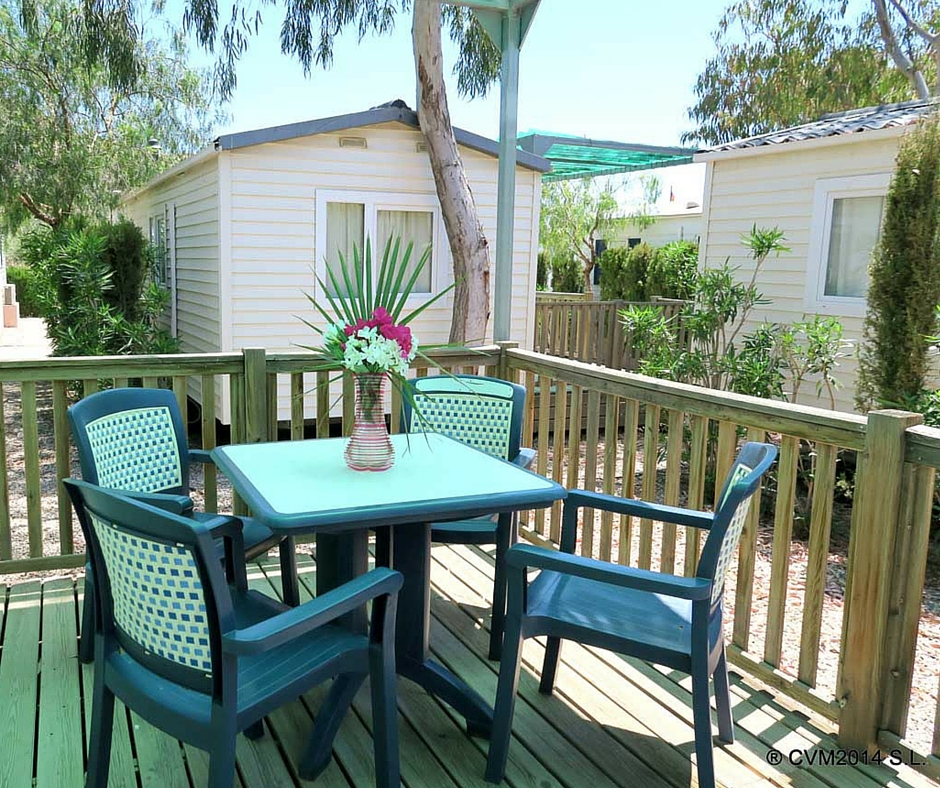 A nice Bungalow (Mobile-Home) with 2 bedrooms, 1 with one bed of 135 and the other with two beds of 70.
Equipped kitchen (burners, microwave, fridge, tableware, etc).
WC, hot water shower, air conditioning, Television, terrace with shade and patio.
---
Bungalow (Campsite in Spain)
7 nights from 193
Check-in: 9 february 2019 (from 16:00 until 21:00)
Check-out: 16 februaryt 2019 (until 12:00)
---
Read more: Offer Bungalow 7 nights (9 february a 16 february) from € 193