A nice Bungalow (Mobile-Home) with 2 bedrooms, 1 with one bed of 135 and the other with two beds of 70.
Equipped kitchen (burners, microwave, fridge, tableware, etc).
WC, hot water shower, air conditioning, Television, terrace with shade and patio.
---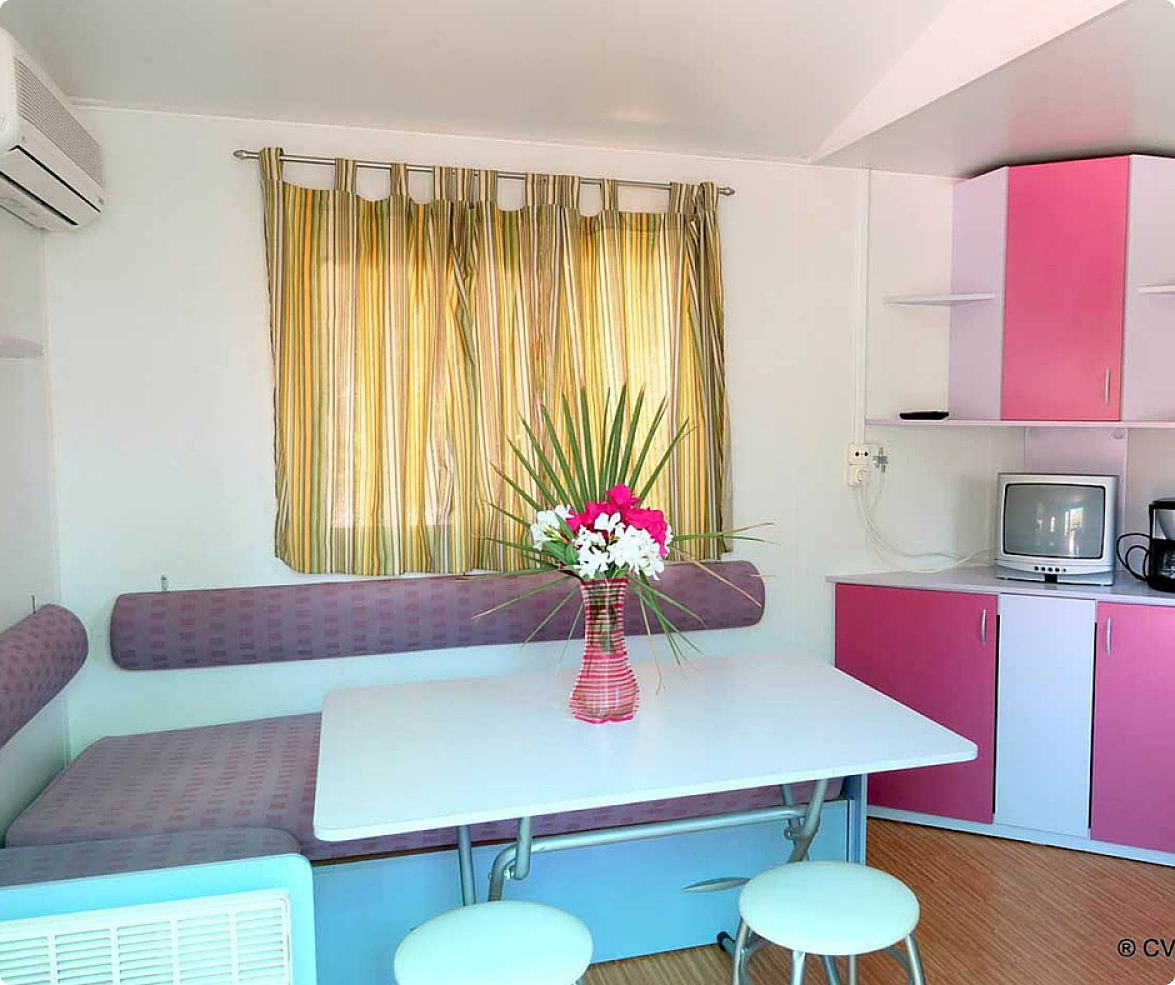 Opción: Ropa de cama no incluida en los precios. 
 
Kitchen Bungalow - Mobilhome 780